Today, the co-owner of our stake pool, who's also the person behind the BHC token project, is giving away Php80,000 worth of BHC tokens to our qualified delegators!
PHRCK stake pool delegators who also hold or stake BHC tokens are qualified to join this token airdrop from the Billion Happiness shop. The following are the requirements to qualify for this airdrop:
You must be a delegator to PHRCK stake pool for Cardano
You must already hold at least 20BHC, either in your Smart Chain wallet or staked on the Beefy Finance DeFi staking pool for BHC.
And that's just it!
Claiming of your share in this giveaway will be until 7PM of Feb 2, 2021 only (PH time).
The available BHC tokens to be given away will be the equivalent of Php80,000 using the prevailing exchange rate for BHC tokens on Feb 2, 2021.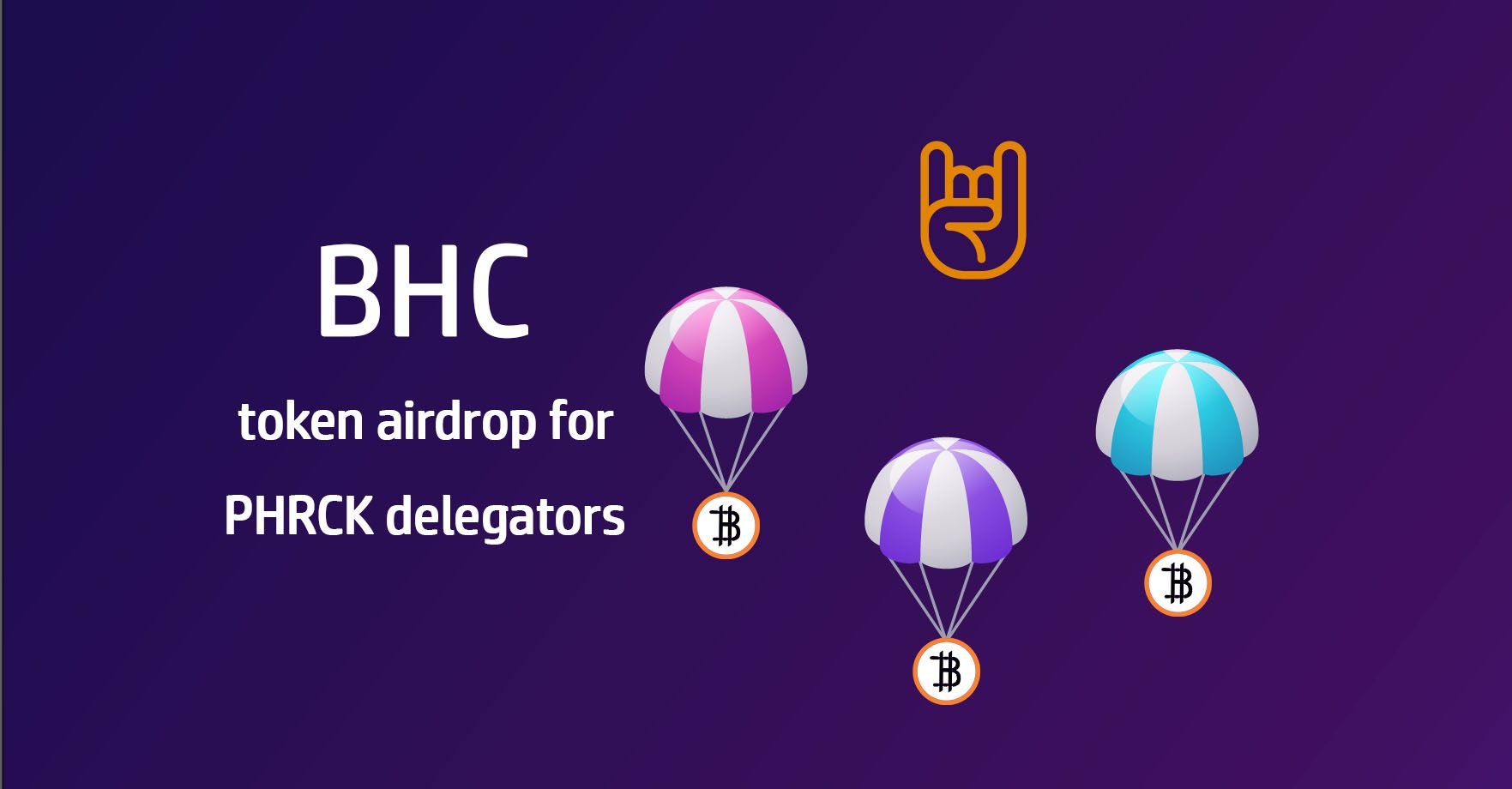 How much you will receive
At the end of the claiming period (on Feb 2, 2021), all BHC token balances in the qualified wallets submitted by claimants, will be summed up.
This total amount will be the basis for the % share of each qualified claimant, out of the total BHC to be given away.
To illustrate, let's say the price of each BHC token on Feb 2, 2021 will be Php288.00, that means there will be a total of BHC 277.778 to be distributed (the equivalent of Php80,000).
Now, let's suppose there's a total of 1,000 BHC tokens held in all the qualified wallets who submitted their claims. If person A holds 100BHC — which is 10% of the total — he will get also 10% of the available BHC to be given away.
That is 10% of 277.778 BHC, or 27.778 BHC for person A.
Claim your share today!
Distribution will be done within 48 hours from Feb 2, 2021; 7PM (Philippine standard time).